You've probably heard about the Big Three. The three biggest Entertainment Companies in Kpop: SM, JYP and YG.
But did you know that the Big Three used to be the Big Two?
On this week's Kpop history lesson, we shall have a look at how the Big Three came to be and how BigHit compares.
The Big Two
Before there was the Big Three, there was the Big Two.
This is back in the late 90s when first generation Kpop emerged.
And the first of them is...
SM Entertainment
The company's founder, Lee Sooman, used to be a singer and perhaps that's what made him spot talent early on, for soon after he established his company, he signed the legendary singer Hyun Jin Young, and a few years later he established what is commonly considered the first idol group.
A five membered teenage boy group called H.O.T (meaning: High-five Of Teenagers).
They debuted in 1996 and the following year SM debuted the girl group S.E.S (after the members' initials).
Both groups did well, and SM followed up the success by debuting the boy group Shinhwa who is now the oldest idol group to still be active. Since 1998 until this day.
But what truly makes SM one of the top companies, back then as today, is that they continue to push boundaries. Like they did by debuting solo artist BoA in 2000 and sending her to Japan where she was the first artist to open the door for Koreans promoting in Japan.
Their innovation and continuous production of new groups is what makes SM land at the top, now as it did from the very start of Kpop.
Alongside SM was another company, and it wasn't JYP, and it wasn't YG.
DSP Entertainment
The company was DSP Media (now DSP Entertainment), and they rivalled SM Entertainment like no other could, or rather SM rivalled them, because DSP came first.
Back in 1987, DSP debuted a dance pop group called Firetruck. A group whose songs are legendary to this date, and who are some of the forerunners to the Kpop we have today. But the company's true shot to fame and what made them one of the Big Two, came later.
In 1997, DSP created a group called Sechs Kies (meaning: six crystals). A group of six young men between the ages of 16 and 19.
Sechs Kies rose to fame and rivalled H.O.T. Fans of the two groups were constantly in hot fights over who was best. (Sound familiar? Indeed this is the origin of infamous Kpop fan wars).
DSP also followed SM's lead and debuted a girl group in 1998. They were called Fin.K.L (meaning: "End Killing Liberty" whatever that means). Fin.K.L was a group of four teenage girls who took South Korea by a storm.
Together SM and DSP ruled the skies...
And then it all came crumbling down for DSP.
SM began to create new groups, like TVXQ, Super Junior, and Girl's Generation, and they pushed new boundaries.
And while SM we're doing all of this, DSP seemed to be waiting, and then their two great sources of income, Sechs Kies and Fin.K.L both dissolved, and they didn't have any other group to take over.
They eventually debuted a new group called SS501 in 2005, but the company had been idle for too long and even when they debuted KARA in 2007, they just didn't quite have the same glory and reputation that they used to have and meanwhile other powerhouses had risen.
The Big Three
YG Entertainment
One of these companies was YG, funded in 1996 by Yang Hyun Suk right after Seo Taeji and Boys disbanded (yes that Seo Taeji and Boys that BTS just covered).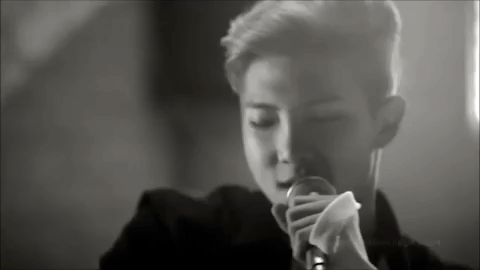 Yang Hyun Suk had been in the business as a main dancer and back up singer for Seo Taeji for years and, like Lee Sooman, he knew what it took.
Instead of copying SM's style, YG established themselves with a different speciality within the Kpop genre. They debuted the hip hop duo Jinusean in 1997 and then the hip hop group 1TYM the following year.
They had ballad singers and hip hop artists and put knew focus on those genres.
It wasn't until 2003 that they truly branded out and got into pop music by debuting Se7en, an artist to rival the popular solo artists from other major companies. At this point DSP didn't have any artists and were falling behind while YG were establishing themselves well.
The tables turned in following years when YG debuted Big Bang in 2006. Although Big Bang didn't succeed at once, their comeback with Lies in 2007 was their big breakthrough and established YG as a company with a lot of strength. The only thing they lacked that others had was a successful girl group. But in 2009, they debuted 2NE1 who succeeded from the get go.
Because of DSP's failure to keep up and YG pushed of Kpop into a new direction and thanks to their successful groups, YG established themselves alongside SM as one of the Big companies.
JYP Entertainment
The other company that eventually made the Big Two evolve into the BigThree is JYP.
Like Lee Sooman and Yang Hyun Suk, the founder of JYP, Park Jin Young, used to be a singer and performer and a very successful one too. He actually debuted with a group, but only found success when he went solo.
So in 1999, he was already a well known figure and this is when he embarked on his first real venture into making Kpop groups. Park Jin Young set out to make a Kpop group that he was supposed to be a part of. A group called Got6 (and yes this is why we have Got7 today). When he retreated from the group, they changed the name to g.o.d (meaning: Groove Over Dose), but while most of the members were signed elsewhere, JYP still produced their music.
While working with g.o.d, JYP was well aware of what was happening elsewhere in the industry and he trained a solo artist to rival SM's solo artist, BoA.
The artist was Rain, and he was hugely successful. Not only in Korea, but all across Asia. Then they debuted the girl group Wonder Girls who were nearly as successful as Rain. They made JYP gain more recognition and with a hugely successful solo artist and a girl group too, they only lacked a boy group.
So in 2008, JYP debuted 2PM, who did dance music, and 2AM, who did ballads. Their success proved JYP's strength and secured the company as one of the Big Three.
Since then, JYP has slipped. Debuting the groups Miss A and Twice has kept them in their spot as one of the top entertainment companies, but, more than once, other companies have fought to take over JYP's spot as one of the Big Three.
The Other Contestants
Many companies have tried to establish themselves like the companies we've just talked about, but few have come as close as Cube.
During Cube's glory, fans began to seriously ask if it wasn't about time to call them the Big Four, and expand the playing field, but, as steady and impressive as their climb up was, Cube's fall left them to be no more than a shadow of their former glory, a lot like DSP.
Cube crawled up to the top, much like BigHit have been climbing up with the years. In 2009, Cube debuted both Beast (now known as Highlight) and 4Minute and the groups rose to dominate the industry.
Cube's main failure came as they were unable to debut other successful groups, although they have debuted several, none of them have seen the success of Beast and 4Minute, and with both groups leaving the company at their contract renewals, Cube had no successful rookies to take over.
How BigHit compare
In order to have a good and long look at how BigHit compare to the Big Three, we're going to have to go back to the beginning and to its formative years, before BTS.
As most of you know, BigHit was formed by producer Bang Shi Hyuk.
What many of you perhaps don't know is how close to failing BigHit were around BTS's debut. How they didn't have anything anymore, although they used to be somebody in the business.
So let's have a thorough look...
BigHit's beginnings
Before BigHit was formed, Bang Shi Hyuk became a producer for JYP in 1997. This was at the very start of JYP. Bang PD produced countless of songs for g.o.d and other Korean artists like BoA and Rain.
Then, in 2005, before JYP debuted the Wonder Girls and before they truly joined the Big Three, Bang Shi Hyuk left JYP and established BigHit Entertainment.
He debuted the group 8Eight, a vocal group consisting of two male singers and one female singer. And in 2010 BigHit and JYP signed joint management over the JYP ballad group 2AM.
This is the year when BigHit also launched their first auditions and Bang PD signed on Rap Monster and began to look for the other members of BTS.
BigHit focused on ballad singers but they were starting to transition to something different, into pop and possibly hip hop.
BigHit formed the group Homme, a male duet group between 2AM member Lee Changmin and 8Eight member Lee Hyun, and they also continued to sign other singers and produce songs for ballad singers.
Finally, in 2012 they debuted their first idol group. A group by the name of GLAM (Girls Be Ambitious), and then...
The troubles began.
BigHit's fall
GLAM didn't do great, and already from early on they were caught up in controversies. Not even half a year after their debut one of the girls left, officially because she had no desire to become a celebrity, but fans speculated that it was because of rumours that she had been a Sasaeng of Super Junior's Leeteuk, and that she was aggressive and had a foul mouth.
When BTS debuted in 2013, GLAM still hadn't recovered from the rumours and 2AM were focusing on Japan and BigHit weren't releasing a whole lot of things to overshadow the loud rumours.
Then in September 2014, it all came crumbling down.
At this time BTS had just released Dark & Wild and were about to embark on their first concert tour.
In a matter of moments BigHit's carefully built reputation was swept away because a member of the girl group GLAM.
She had blackmailed the Korean actor Lee Byung Hun and he had filed a police report against her. In January 2015, the day before her sentence was announced, BigHit declared the group's disbandment.
The company hit rock bottom because of GLAM, and when 2AM's contract had to be renegotiated, all the members but Lee Changmin left the company and returned to JYP. The same happened with BigHit's other artists.
They were being abandoned left and right, and all they had was BTS.
There was no room for failure.
Unless BTS's next comeback gave them that breakthrough they had been waiting for and was a success, it would mean the end of the company and the disbandment of BTS with it.
Have you ever wondered why BTS started the Most Beautiful Moment in Life series...?
In a way it was BigHit's wish for better days to come.
Through that album, BTS came out with I Need U and for the first time since their debut, they won on a music program.
Those happy faces you see? They're more than just smiles over having won. They're smiles of relief. Thinking that perhaps there's still hope that they won't have to disband. With this win, it might be enough. If they just work a little harder and push themselves more, perhaps the company and the group may survive another year, and another.
What the Future Holds
Survived they have. Both BTS and BigHit, and beautifully so.
BTS's slow climb made BigHit sell their stocks in hope to gain the funds to keep going. Trusting in the future. A year later, with the success of Wings, BigHit were able to settle and they're now back on their own terms.
While BigHit were well on the way to challenge the Big Three in their early ballad days, like Cube did, GLAM's failures put them back so far that they were at risk of falling completely, but BTS have now, finally, given them strength to hope for the future.
You've probably heard Bang PD say that he wants to continue like this and not get too ambitious or try something different. When he did try something different. He nearly lost everything. His caution is understandable, and thanks to BTS, there is time to figure out their next step.
But if BigHit have plans to some day join the Big Three, what they need is to get back out there and develop more artists to lead successful careers like BTS do these days.
They're already pushing boundaries, but need more than one successful group to ever join the Big Three.
It won't be right away, and perhaps it never will be, but BigHit have evolved alongside BTS , and if they truly want to, I think that they may very well some day be the ones to force the Big Three to become the Big Four, or set the clock to zero and simply become the One BigHit
Read More :
We talk about what makes K-pop groups disband and why BTS may avoid the same fate.
We discuss what it means for a K-pop group to live in dorms and why groups opt in and out of living together with their members.
We talk about how BTS talk about Education in their lyrics and fight for the Korean youth, particularly in their earlier songs
We talk about what Military Enlistment means and what it might mean for BTS
#KPOPHISTORY #BIGHIT #YG #SM #JYP #DSPMEDIA #BTS #BigBang #Shinhwa #BoA #Sechskies #TVXQ #SuperJunior #GirlsGeneration #SS501 #KARA #Cube #4Minute #Beast #Highlight